Yesterday, I talked about doing a "reboot" of a comic book property as a campaign framework. Today, I thought I'd present a small example. You may have to forgive me for relying on older comics about the subject group, as I ceased caring about a lot of Marvel books in the mid 1990s and a lot of the characters may have changed quite a bit since then (or died, or been retconned, etc.) and I'm afraid I'm not that interested in the details.
Back in the early 1980s, I was pretty excited to learn that one of the coolest characters in my favourite comic book, UNCANNY X-MEN, was in fact a Canadian. I'm sure you know which one, bub, because he's the best there is at what he does, and what he does is very marketable. I was even more excited to learn that he was connected to a whole
group
 of Canadian super-heroes, ALPHA FLIGHT, even if they were usually jerks when they showed up in the pages of X-MEN.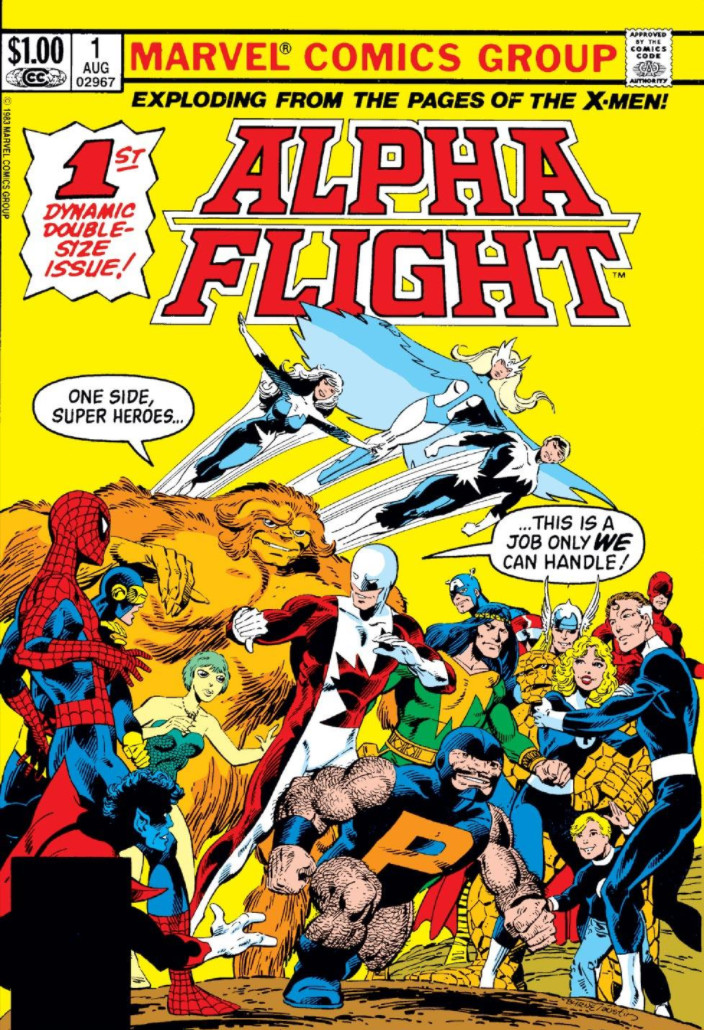 One side, hosers!