I don't usually do this, but today I'm writing to tell you about a new roleplaying game I'd really like to see more support for. It's currently Kickstarting, although if you've been in the hobby long enough you may remember the first edition. 
The game is
BLUE ROSE
, from Steve Kenson and the good folks at Green Ronin Publishing. And it's an important game, folks, in an industry that is often clannish and slow to change.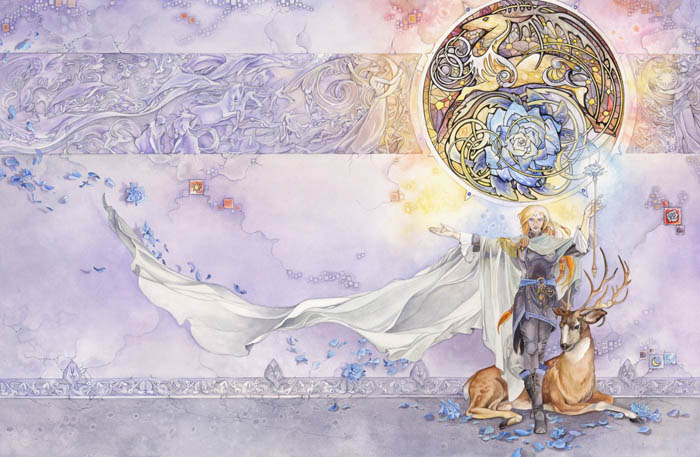 Cover image by Stephanie Law from the original Blue Rose paperback.